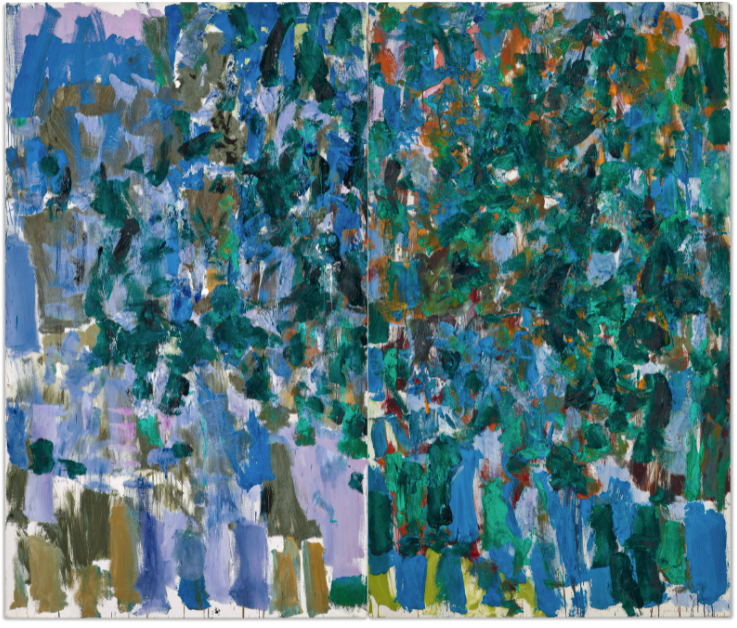 Joan Mitchell, Untitled, 1977 (Image Courtesy of Christie's)
Last month saw the New York contemporary art world come roaring back during one of its historically busiest and most exciting few weeks. Frieze New York opened for in-person viewing (albeit at a limited capacity), and despite a year of economic uncertainty, Sotheby's, Christie's, and Bonham's held their annual spring auctions of Impressionist, Modern & Contemporary Art with great success and an eager audience. Sotheby's London also held its first-ever auction dedicated entirely to women artists. This season, we paid particularly close attention to all the auction offerings from female artists, a sector of the market that is especially interesting to us as a women-led business. In this month's newsletter, we are pleased to present a recap of these results for women artists and highlight some of our favorite lots.
– C2 Art Advisors
---
NEW YORK SPRING 2021 AUCTION REPORT
FEMALE ARTISTS
A major takeaway from the May auctions is that tastes among collectors at the highest level are starting to shift. A recent article by Artnet News reported that while some reliable Blue-Chip artists surprisingly sold to their guarantors without any additional bidders, there was, conversely, competitive bidding and spirited interest for market newcomers. Works by artists of color and women garnered particular excitement, with some lots selling astronomically above estimate and setting new records. This season's buyers were evidently in search of the new and noteworthy, which, in a positive development for an often overlooked segment of the market, includes female artists, both emerging and established.
Two star artists of the May auctions were Joan Mitchell and Yayoi Kusama, who remain two of the top female earners on the secondary market. Mitchell's Untitled (1977) achieved $12.4 million (Christie's 20th Century Evening Sale). Eleven significant and rare early works by Yayoi Kusama from the collection of Japanese surgeon Dr. Teruo Hirose earned $15.2 million collectively, almost double the pre-sale expectation, in a dedicated sale at Bonhams. Other female painters with established markets— such as Helen Frankenthaler, Grace Hartigan and Elaine de Kooning—continued to draw eager buyers.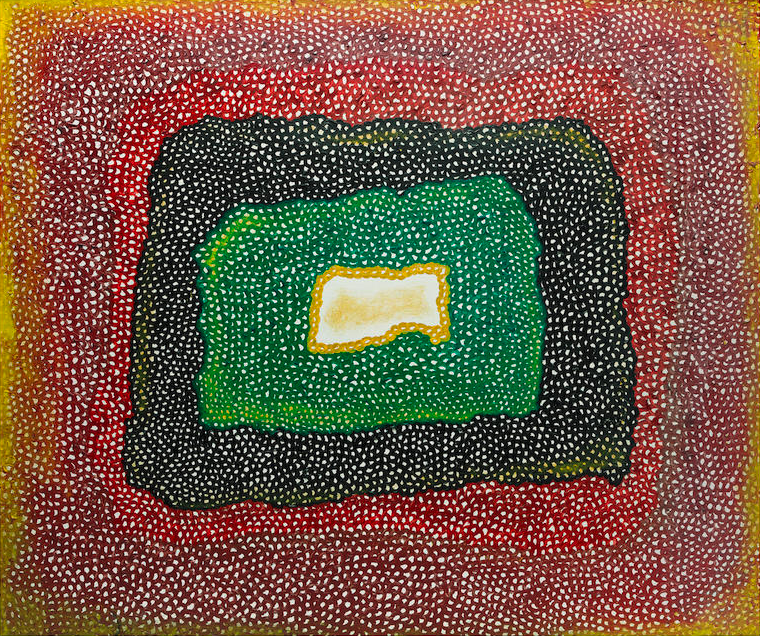 There were significant auction records set for female artists this season, for both established 20th-century artists and newcomers. Surrealist icon Leonor Fini's seductive self-portrait Autoportrait au scorpion achieved a record-breaking $2.3 million against a pre-sale estimate of $600,000-800,000 (Sotheby's Impressionist & Modern Evening Sale). Alice Neel, whose fame has been propelled by the current retrospective on the artist at the Metropolitan Museum of Art in New York, set a new record with the $3 million sale of Dr. Finger's Waiting Room (Christie's 20th Century Evening Sale).
| | |
| --- | --- |
| Leonor Fini, Autoportrait au scorpion, 1938 (Image Courtesy of Sotheby's) | Alice Neel, Dr. Finger's Waiting Room, 1966 (Image Courtesy of Christie's) |

Two female artists of color, Lynette Yiadom-Boakye, the trailblazing British painter redefining the historically white-dominated genre of portraiture who just finished a retrospective at Tate Britain, London, and Nina Chanel Abney, the New York-based pop-surrealist artist addressing issues of race and abuses of power in the current digital age through colorful storytelling, garnered significant attention this season. Yiadom-Boakye's monumental tableau Diplomacy III achieved a record $1.95 million, with Abney's equally large-scale social commentary Untitled (XXXXXX) soaring past its pre-sale estimate of $200,000-300,000 with a final result of $990,000 (Christie's 21st Century Evening Sale). Their markets will be worth watching in the coming years.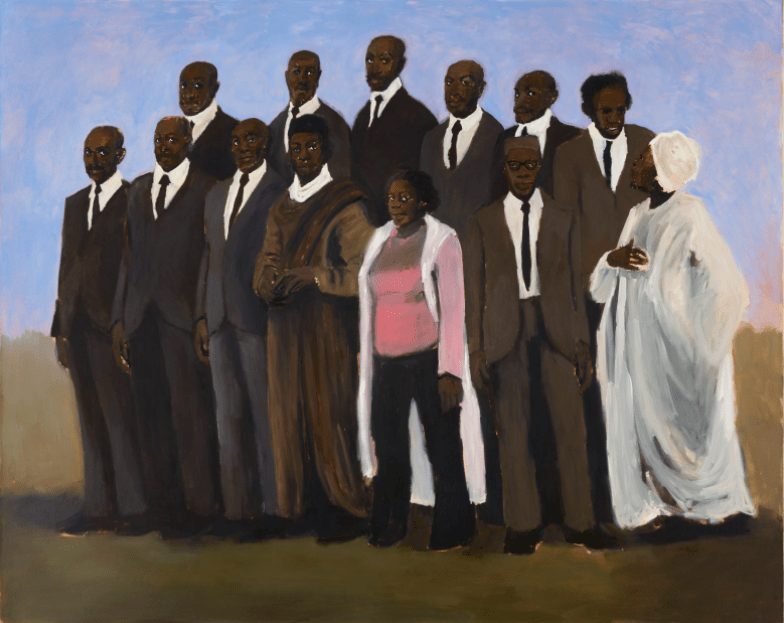 Other living artists offered this season whose markets are worth watching are Julie Mehretu, Ann Craven, Janet Fish and Elizabeth Peyton, whose lots were met with competitive bidding and favorable results against estimates. Two significant lots were Peyton's David Bowie, which achieved over double its high estimate at $2 million (Sotheby's Contemporary Art Evening Sale), and Craven's Little Moon (Rising Full, Soft Red Trees), which brought in $77,500 against an estimate of $10,000-15,000 to benefit RxART (Christie's Post-War & Contemporary Art Day Sale).
| | |
| --- | --- |
| Ann Craven, Little Moon (Rising Full, Soft Red Trees), 2021 (Image Courtesy of Christie's) | Elizabeth Peyton, David Bowie, 2012 (Image Courtesy of Sotheby's) |
NFTs were a much buzzed about topic during the May sales. Despite the field of cryptocurrency being traditionally male-dominated, NFTs created by and depicting the work of female artists made an appearance this season.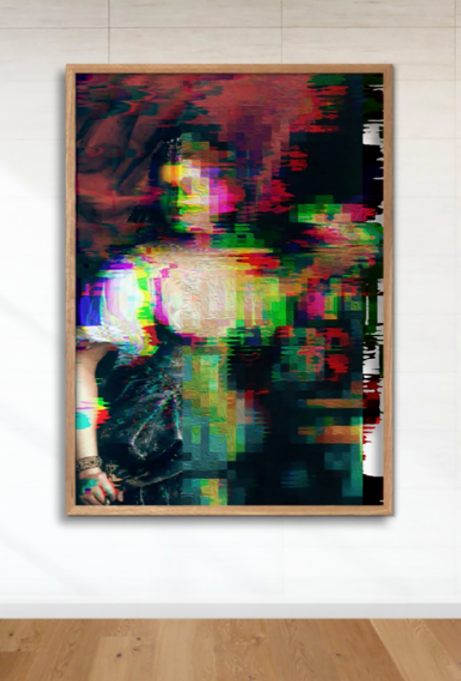 Pictured above is an original NFT made by the feminist art collective Rewind entitled Remember Us IV (Watch Your Head), which reimagines the work of female Baroque painters such as Fede Galizia and Artemisia Gentileschi. Rewind also created a series of original NFTs that were offered free of charge to the buyers of lots by female Abstract Expressionist painters in the Christie's Post-War & Contemporary Art Day Sale, each NFT inspired by the work of the artist whose lot it accompanied. Rewind has said, "We hope technology will begin to strip away the gender imbalances that have existed in the physical world." Female artists are clearly making their mark on this new and evolving landscape of NFTs and cryptocurrency.
Lastly, but very notably, Sotheby's London held (Women) Artists, its first-ever auction dedicated entirely to female artists spanning 400 years. Cindy Sherman, Barbara Hepworth, Helen Frankenthaler, Tracey Emin and Dorothea Tanning were among the artists featured, and the 57 lot sale saw a sell-through rate of 82%. On June 16, Christie's Paris will host a similarly female-centric auction offering a variety of genres and media.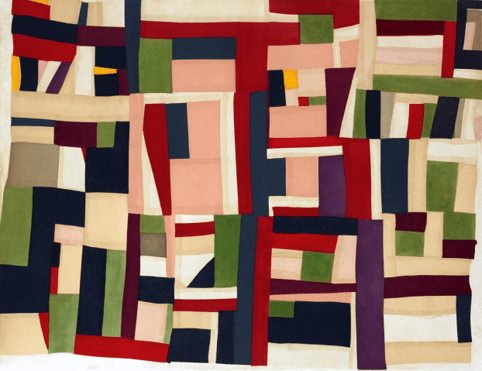 C2 LOVES ♥
Mary Lee Bendolph, Get Ready, 2007, Color softground etching with aquatint and spitbite aquatint
The Women of Gee's Bend
The small Alabama hamlet of only 700 people known as Gee's Bend has become renowned worldwide for its generations-old tradition of quilt making. Its female inhabitants, many of whom descend from the enslaved people at nearby Pettway plantation, have been producing highly colorful and geometrically abstract quilts since the nineteenth century. Today, their meticulous craftsmanship has been elevated to the echelons of high art, one New York Times reporter, upon seeing the quilts in a 2006 traveling exhibition, remarking, "Imagine [Henri] Matisse and [Paul] Klee…arising not from rarefied Europe, but from the caramel soil of the rural South." The Gee's Bend quilts have been exhibited in the Metropolitan Museum of Art, New York, the Museum of Fine Arts, Houston, and the Whitney Museum of American Art, New York, among others.
Due to the vast popularity of the quilts, three of the living master quilt makers have teamed up with printmakers to produce limited edition signed etchings after their famous quilts. One such print, pictured above, is available for purchase. Contact C2 for more details.